Integrity, Efficiency, Quality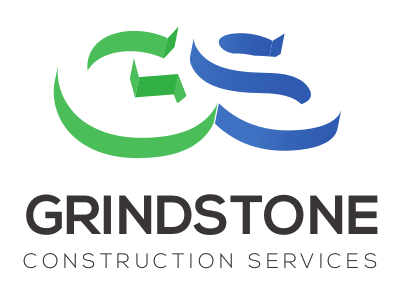 Grindstone Construction Services, Inc., located in Buffalo, MN, is a full service Commercial construction Services Company.
Service-Disabled Veteran-Owned Small Business (SDVOSB)
Women Owned
Comprehensive Service
Experienced Contractors
Fritz Budig - President and CEO
763-777-9557 |
fritzb@grindstonecs.com
Fritz started in the construction industry working for his father in his family's construction business. After serving in the 82nd Airborne division during Desert Storm, he partnered with his father and together they ran a successful residential construction company. After his father's passing, an opportunity arose for Fritz to transition into the commercial sector. Over the years Fritz has gone from superintendent to managing project managers and superintendents to finally realizing his dream of owning his own commercial construction company.
His father's guidance coupled with his military background has taught him the value of being a positive leader, having strong work ethics and building lasting relationships. Fritz lives with his wife Stacie and their 2 children in Buffalo, MN. Together, they enjoy fishing, hunting, boating and coaching their children's various sports teams.
Stacy Bursch - Vice President and CFO
763-777-9558 |
stacyb@grindstonecs.com
Stacy has worked in the commercial construction industry since 2002, where she began as as project manager assistant for a commercial general contractor. She has experience in a variety of different trades, including ICF Walls, concrete coatings and national account lighting. Before entering the world of construction, Stacy was a travel agent and even owned a bait shop in northern MN for a short period of time.
Stacy is involved with the day to day operations of the company. Her ability to wear many hats, coupled with her knowledge of the industry, helps keep our office running smooth.
Both natives of Buffalo, Stacy and her husband Terry, have two children, Cali and Gabe. Together they enjoy traveling, cooking and BBQ'ing for family and friends, trips to the casino as well as fishing and gardening.
Jeremy Welter - Business Development/Project Manager
763-777-9559 |
jeremyw@grindstonecs.com
Jeremy has experience in the commercial and residential construction industry working in his family's HVAC business as well as his many years working for a commercial roofing company. He attributes his "Nose to the Grindstone" work ethics and relentless pursuit of excellence to his 20 years in wrestling.
After graduating from Concordia College – Moorhead, "Go Cobbs!", he spent some time working in the fitness industry and most recently in the dental industry where he further developed his leadership skills and built many personal and professional friendships.
Growing up a Buffalo native, Jeremy and his wife Brittany are very happy to raise their 3 children, Treyton, Briggston and Ravyn here as well. Together they enjoy hunting, boating, family trips and spending time with friends and relatives.
Ashley Budig - Admin. Assistant/Receptionist
|
ashleyb@grindstonecs.com
Ashley is learning the ropes, as she navigates the many demands of an administrative assistant.
She is currently a Sr. in high school and works at Grindstone Construction part- time. She helps everyone in the office and out in the field, from accounting tasks to job site safety manuals, Ashley stays busy. You will hear her voice from time to time as she calls for insurance certficates and updates our vendor list.
Ashley lives in Buffalo, with her parents, Fritz and Stacie and brother Nolan. We can't forget her beloved dogs Zip and Piper, who also frequent the office from time to time!
Jim Budig - General Laborer
More information about Jim coming soon!
Zach Dahl - General Laborer
Zach is a native of Buffalo, graduating from Buffalo High School in 2015.
Currently, he is in his second year at the University of Wisconsin-Stout in Menomonie Wisconsin; majoring in Mechanical Engineering. Zach is also a member of the men's basketball team at UW-Stout.
During his summers Zach comes home to Buffalo and works general labor for Gindstone. His duties range from general labor on the job-site to projects around the Grindstone shop. During his free time he enjoys fishing and spending time with his family and friends.